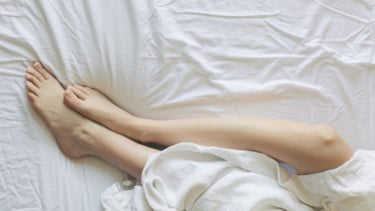 VIVA – Butuh variasi seks? Sudah coba beragam gaya tapi merasa masih ada yang kurang? Coba saja putar lagu dan musik untuk mengiringi permainan Anda. 
Ada beberapa lagu yang bisa mewakili perasaan Anda untuk berkomunikasi dengan pasangan. Tentu saja temanya tentang cinta. Lirik romantis dari lagu-lagu berikut ini bisa membantu hubungan Anda makin intim. Coba saja! 
1. Spice Girls – 2 Become 1
Be a little bit wiser baby
Put it on, put it on
'Cause tonight is the night when two become one
2. Lil Wayne – Lollipop
Safe sex is great sex, better wear a latex
'Cause you don't want that late text, that "I think I'm late" text
So wrap it up!
3. Rae Sremmurd – No Flex Zone
She said, "Why you got so many condoms with you?"
I say, "I'm a player, to be honest with you."
4. J. Cole – Wet Dreamz
It's time for action
Pull out the condoms real smooth, yeah, just how I practiced
5. Snoop Dogg (feat. Daz Dillinger) – Gin and Juice
So what you wanna do?
Sh*t, I got a pocket full of rubbers and my homeboys do too
6. Jay- Z (feat. Pharrell) – Excuse Me Miss
Excuse me miss, what's your name?
Can you come, hang with me?
Possibly, can I take you out, to-night?
7. La Bouche – Be My Lover
Go ahead and take your time, boy you gotta feel secure
Before I make you mine, baby, you have to be sure
You wanna be my lover
8. Ray J (feat. Yung Berg) – Sexy Can I
All I wanna know is, sexy can I?
9. John Legend (feat. André 3000) – Green Light
I just need permission, so give me the green light
10. Nelly Furtado (feat. Timbaland) – Promiscuous
Where you at, do you mind if I come through?